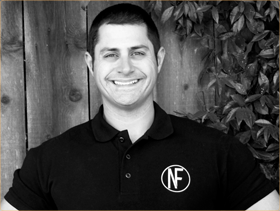 David Rosett, Owner
David has always had a passion for helping others. While studying for his degree in kinesiology, he found his calling in personal training. Once David graduated college, he branched out on his own as an independent personal trainer and started building a loyal clientele base. His goal was to one day open a personal training studio fully dedicated to treating each client with special care and guidance. In 2006, his vision of expanding came to be and he opened Naples Fitness. With over 14 years of experience as a professional trainer, he brings a wealth of knowledge and excitement to his clients' workouts. David treats each of his clients with patience and understanding while dedicating his time to guiding them toward a healthier lifestyle. He holds a Bachelor of Science in Kinesiology with the option in Exercise Science from California State University, Long Beach. David has experience assisting in Exercise Physiology with post-operative patients at the Cardiac Rehabilitation Unit at St. Mary's Medical Center in Long Beach. He also has experience working as a Physical Therapy Aid in an outpatient facility, as well as certifications in CPR, First Aid, and AED.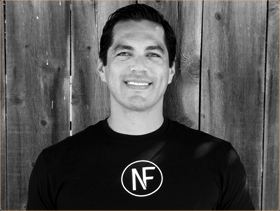 Adrean Marquez
Adrean has been in the fitness industry for over 10 years as a personal trainer. His programs are specifically tailored to his clients' goals, ranging from weight loss, improving overall strength and flexibility, corrective rehabilitation, to sports conditioning. In addition, he integrates nutritional guidance into his clients' programs. He holds a Bachelor of Science in Kinesiology with an emphasis in Kinesiotherapy from California State University, Long Beach.  He is certified in Personal Training through The National Strength and Conditioning Association along with being First Aid & CPR certified.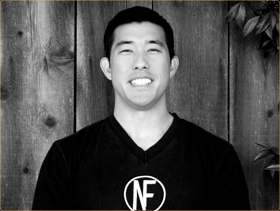 Herbie Wong
Herbert thrives off of motivating his clients to obtain their goals in fitness.  He has been personal training in the Long Beach & Huntington Beach areas for the last 14 years.  His athletic background started at the young age of 4 when he started training in gymnastics.  By the age of 7, he was the state champion in the sport.  Herbert continued to compete at State, Regional, and National levels well into his college years.  He specializes in helping clientele with  weight loss, toning, flexibility, strength conditioning and sports performance. Herbert is First Aid & CPR certified.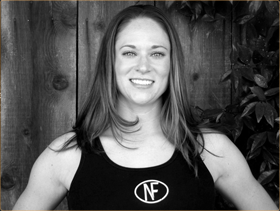 Rachelle Gorham
Rachelle has 13 years of experience as a professional personal trainer. She began personal training in order to help individuals achieve their fitness goals. Rachelle considers her clients like family, and strives to keep them healthy and fit for themselves and their loved ones. Helping others to live a healthful life also inspires her to be as healthy as possible for her family. She has an incredible son and she knows what it takes to safely exercise during pregnancy and get back into shape post pregnancy. She also has two years of experience assisting a physical therapist and worked as a researcher as part of a UCI Medical Center Type II Diabetes study. Rachelle's specialties include post-rehabilitation, weight loss, endurance training, body movement and body maintenance. Rachelle holds a Bachelor of Science degree in Kinesiology with an emphasis in Exercise Science from California State University, Long Beach. She also holds a certification in the Gyrotonic® exercise method, First Aid and CPR.
We are confident one of our talented trainers will be a great fit for you and your fitness goals.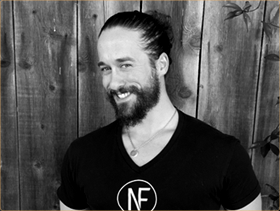 Hunter Cook
Hunter has been personal training for the last 8 years, and has also worked as a physical therapy aide for 6 years in both New York and California. Hunter is well qualified as a fitness professional to work with any demographic of clientele, however, excels in nutritional guidance, mobility and flexibility, and post-rehabilitation clients due to his background working in physical therapy offices. He holds a Bachelor of Science in Kinesiology with the option in Exercise Science from California State University, Long Beach. Hunter's certifications include the National Academy of Sports Medicine (NASM), the Aerobics and Fitness Association of America (AFAA), and most recently got certified in FRCms, a Functional Range Conditioning mobility specialist. Hunter plans on continuing his education by taking more certifications in both fitness and nutrition each year.
Andrew Serrano
Andrew Serrano has been lifting competitively at the national level for twelve years, internationally ranked for three and has been training clients in a one on one setting for the last 8 years. He started out as a 'small guy' and was motivated to lift weights after being bullied throughout childhood. Andrew prides himself on continuing education and in addition to holding a Bachelor of Science in Exercise Science from Cal State Long Beach, he attends three national conferences per year, along with countless other seminars and certifications. Originally wanting to become a physical therapist, Andrew has worked several hundred hours as a PT aide making him very proficient in guiding people along the entire fitness spectrum from rehab to health to performance. He boasts an impressive client roster including 2 100+lb weight loss clients, dozens that have lost over 40lbs, an Olympic medalist, and countless others that have achieved success in a variety of goals. His training philosophy can be summarized in two phrases, 'minimum effective dose' and 'do no harm'. With his training style you will never be asked to do busy work as each movement, rep, and set has a purpose behind it, getting you to your goal as quickly as possible without any meaningless busywork and he places great importance on never hurting a client or asking them to do anything that would place undue risk on the body. In the last five years, through attending conferences and using social media, Andrew has built an impressive professional network. He has no problem admitting that he may not know the answer to a question, but is almost always able to reach out to this network and find out for you.